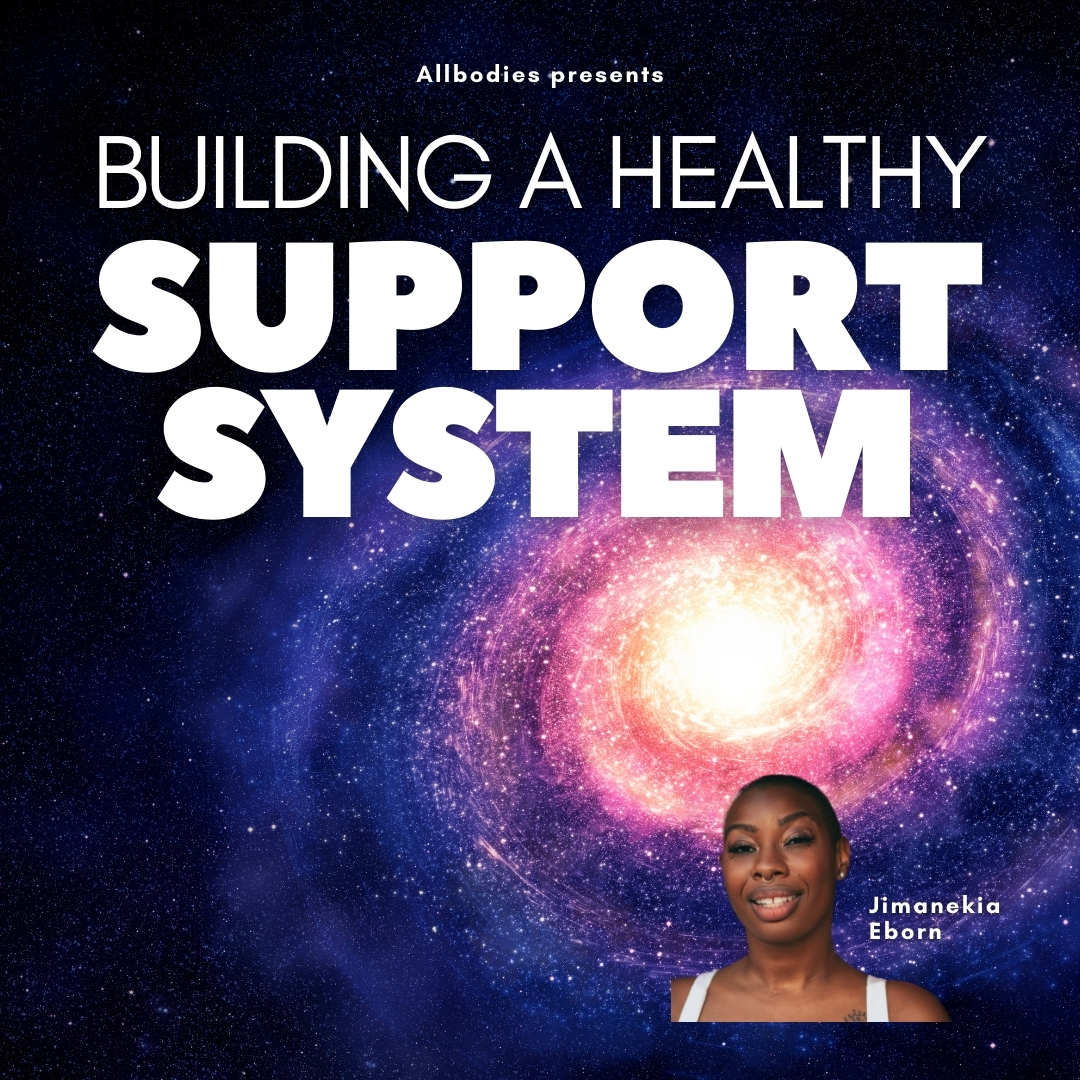 Building Your Support System
Research has concluded that loneliness can be just as lethal or more as daily smoking. And, having a strong support network of friends, family, and even colleagues - can be more beneficial to your health than regular exercise.
Despite the strong evidence demonstrating the beneficial effects of friends on physical and mental wellbeing, there's been little to no research done on how to build your support network, especially for the folks who need it the most!
If you don't come from a close family or belong to a religious fellowship, or have a close group of college friends, or work at a big company... how are you supposed to have a supportive network, especially in this digital age and during quarantine..?!
That's exactly what you'll be learnn in this workshop.
the educator
Jimanekia Eborn
Jimanekia Eborn is a Queer Media Consultant, Comprehensive Sex Educator, and Sexual Assault & Trauma Expert. With a Masters in Health Psychology, she has worked in mental health for the past 12 years in sex education and sexual trauma support. Jimanekia is the host of Trauma Queen - a podcast mini-series for survivors of assault and our allies. She is also the Founder of Tending The Garden, a healing retreat for survivors of assault.