Learn how to use movement for emotional release in this virtual classrom.
The mindbody connect is powerful! And, even if we know how to process emotions, releasing them so they don't get stuck inside us can require more than talk therapy sometimes.
So let's learn how to use our bodies to let em go! You'll leave this class feeling lighter, stronger, and ready to rock and roll. Let's go!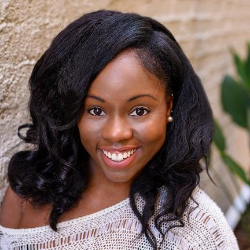 The Teacher
Sakina Ibrahim is an NAACP Image Award-nominated Author, Dance Educator, and Creative, whose movement focused techniques work to bring emotional release. Her work is centered in Dances of the African Diaspora and wellness modalities. Her resume is long and inspiring... here are some highlights: Aspire TV, Black Enterprise Magazine, Essence Fest, Google SOBW, Jill Scott, Rennie Harris RHAW, Beauty Shop starring Tiffany Haddish and more. Her fourth book release, "To Begin: A Journey Towards Self-love and Relationships" will be released in Fall 2020.