Living in this world can be... hard. There's so much we can't control, so this virtual classroom is all about learning how to change your mindset so you can process emotions and aren't stuck with negative feelings.
We use the framework of ACT Therapy (Acceptance and Commitment Therapy) which utilizes mindfulness strategies mixed in with behavior-change strategies, to increase psychological flexibility for emotional wellness and radical acceptance. ACT worksheets are shared!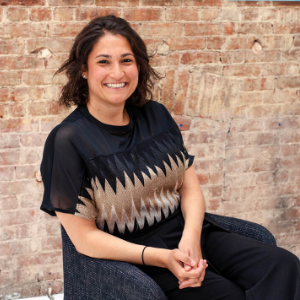 The Teacher
Laura Stein is a licensed social worker and ordained clergy person, whose works focuses on the intersection of mental health and spiritual wellbeing. Laura currently works as a social worker at Mount Sinai Hospital's Center for Transgender Medicine and Surgery and a spiritual leader in pastoral, communal and musical capacities. She is particularly passionate about therapeutic modalities, such as ACT, that motivate you to expand you worldview, assist you on how to change your mindset, and live your values.