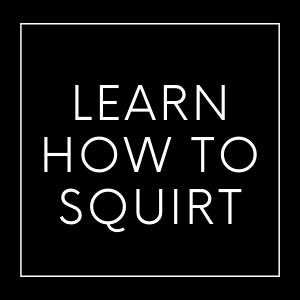 Learn How To Squirt
w/ Myisha Battle
The class ya'll been waiting for... Squirting, baaaby, with step by step instructions! Expert sex coach, Myisha Battle, will explain what the heck the liquid is, the anatomy of where it comes from, and HOW to practice stimulating your body to release. that. juice. You'll leave class with new knowledge about your bod and simple techniques to practice at home - solo or with a partner. Yahoo!
*Remember, sex is NOT about "accomplishing" anything - orgasm or squirting - it's about exploring, connecting and experiencing pleasure. This class is one map to get you started on another adventure with your body.*
the educator
Myisha Battle
Myisha Battle is a sex and dating coach, who works on all things sex, dating, and relationships, from vaginal orgasms to aphrodisiacs. She has a bachelors in Health Education, a certificate in Gender & Sexuality, and a Masters in Psychology. On top of this, she has also received sex coach training from Sex Coach University and is a certified member of the World Association of Sex Coaching. She is known as "The Oprah of Sex." She works virtually with clients one-on-one as well as with partners.